The doctors at Care for Women can treat a range of gynecologic conditions – from chronic pelvis pain to abnormal bleeding – minimally invasively with the da Vinci Surgical System. Through a da Vinci procedure, which requires only a few small incisions, you can get back to life faster – without the usual recovery following major surgery.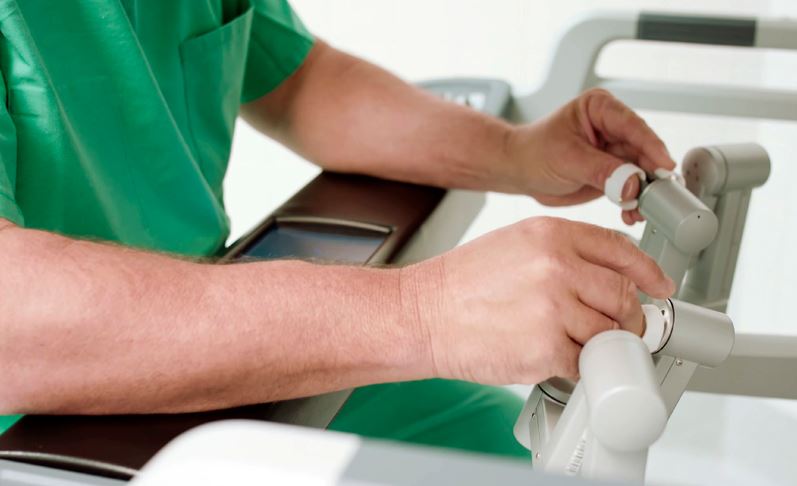 The da Vinci Surgical System is an innovative alternative to open surgery and a highly useful tool for laparoscopic surgery.
Benefits include:
Smaller incisions
Less pain
Shorter hospital stay
Faster recovery time
Only you and your doctor can decide whether da Vinci Surgery may be right for you. Some symptoms and conditions that may require a hysterectomy include:
Pelvic pain
Abnormal bleeding
Endometriosis
Cancer
Falling uterus or bladder
Robotic surgeries are performed at the Norman Regional HealthPlex off Interstate 35 and Tecumseh Road.
How It Works
The da Vinci Surgical System is a sophisticated robotic designed to enable complex surgery using a minimally invasive approach. The system consists of a surgeon's console, a patient-side cart with four robotic arms, a 3D HD vision system and EndoWrist® instruments.
The da Vinci System is designed to seamlessly translate the surgeon's hand movements into more precise movements of the EndoWrist instruments. The da Vinci System's high-resolution 3D viewer is designed to provide surgeons with an immersive experience. The targeted anatomy appears at high magnification, in brilliant color and with natural depth of field.
To perform a procedure, the surgeon uses the console's master controls to maneuver the patient-side cart's four robotic arms, which securely hold the EndoWrist instruments and high-resolution endoscopic camera.